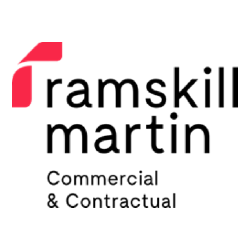 CHALLENGE
Ramskill Martin were posting physical newsletters to clients. They wanted to update their strategy to Digital Marketing, targeting their database of contacts with regular e-newsletters and relevant marketing information. 
SOLUTION
We converted their contacts from an Outlook database into an online CRM system. We used this to promote their services to their full list of contacts via Email and Social Media Marketing.  
RESULTS
We continue to successfully manage Ramskill Martin's Email and Social Media Marketing, delivering 700+ mailshots over 5 years, increasing their contact database through our custom CRM system.  We recently increased their LinkedIn audience from a handful of followers to nearly 700 organic followers in less than a year. 
Ramskill Martin have been a client for over nine years and over this time they have seen many changes within their business, and how businesses operate in the UK. We have helped them adapt to these changes, moving their business online, advertising their professional services and delivering their technical knowledge to their key clients. We also manage their feedback and statistics to ensure they are continually moving in the right direction when promoting their business online.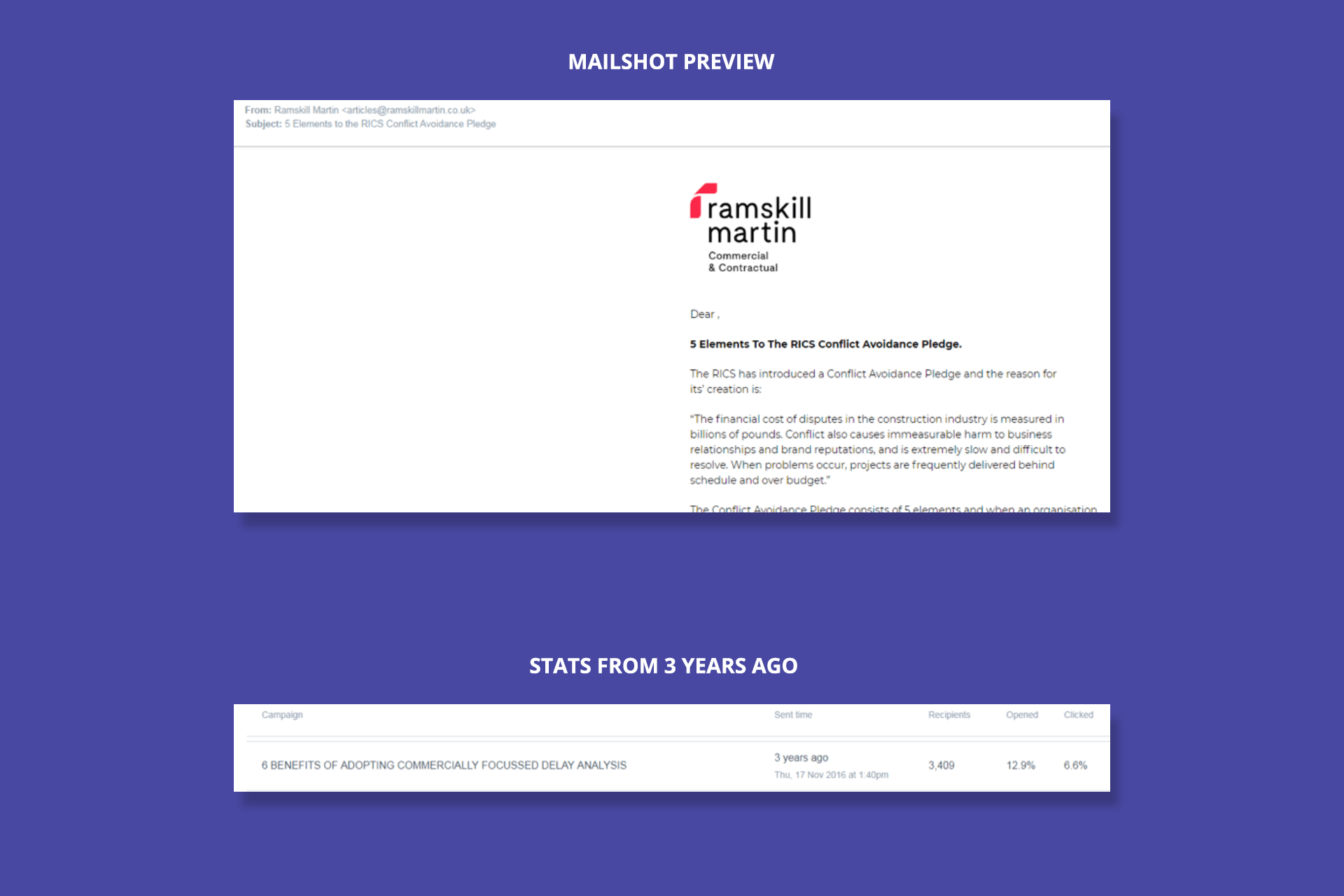 SUMMARY
Ramskill Martin came to us for Digital Marketing advice and we have provided them successful steps to promote their company online, increasing their following and increasing business. We have helped them over the years maintain their brand presence in the construction industry.