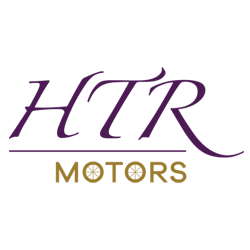 CHALLENGE
We were commissioned to create a whole new brand along with a new website for this project. The client had worked in the motor industry before so they had an idea of how they wanted their brand to look. Their company specialised in high end used cars and the brand needed to reflect this.
SOLUTION
We chose a royal gold and purple as the starting point for the brand. These colours helped set it apart from other brands in the marketplace. 
We also created a video to instantly show website visitors what type of vehicle HTR motors specialised in selling.
RESULTS
A brilliant muti-page website with a lovely high definition video introduction. The brand colour scheme was used throughout the website to help highlight the company's stocklist. The brand and the video highlights perfectly the essence of HTR Motors.
HTR Motors came to us requiring a whole new brand for their company that specialised in high end vehicles. They also needed a website to show their stock and allow customers to get in touch. The website really needed to highlight the type of vehicles their company dealt with which would set it apart from other second hand car companies.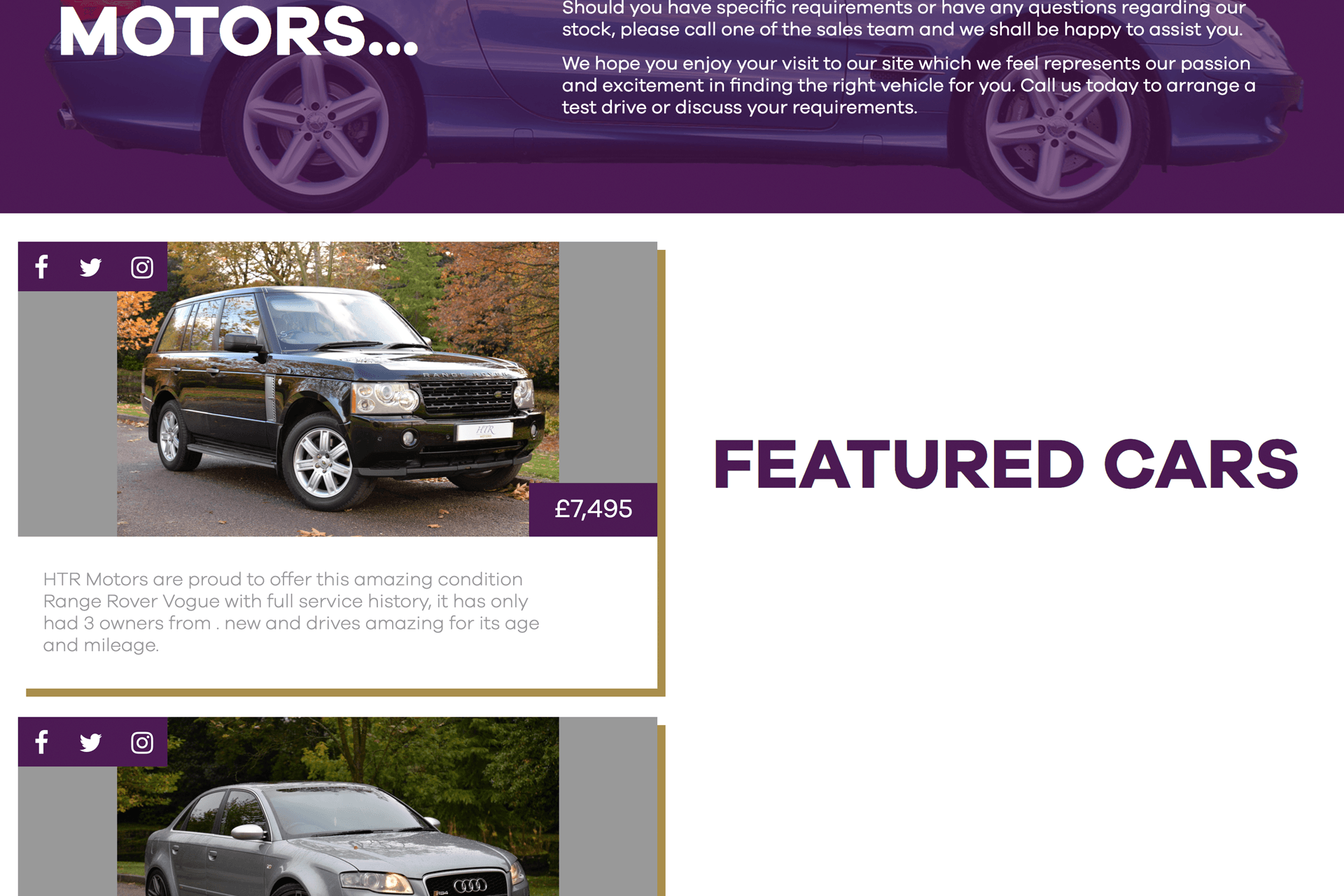 HTR Motors
Superb company, they handled everything from our website to our brand to google optimization we could not be happier.
SUMMARY
HTR Motors was a new company that came to us with no website or no brand. We delivered not only a brand but also a high end website that allowed them to trade effectively online against their competitors. Our call for a video introduction really helped catch the attention of customers which helped HTR Motors drive sales not only on the website but on social media. 
Where is the company now? After two successful years of trading with a brand that performed beyond expectations they felt they had to go back to working for a manfacturer due to the ever changing landscape in the motor trade. During their time trading we also provided HTR Motors with stationary design, banners and online marketing alongside our parent company Direct Computers providing IT support. The website performed and recieved a lot of positive feedback from their customers. We were proud to work on this project which delivered the high end brand the client required.